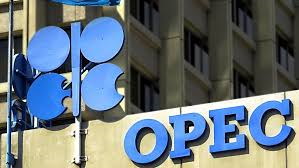 Todd Bennington | Kingdom Exploration Media
http://kingdomexploration.com
OPEC and non-OPEC producers agreed last Thursday to extend oil production cuts that were set to expire in March until the end of next year. A meeting to review the agreement with an eye toward making any necessary adjustments has been scheduled for June.
Citing also the uncertainty surrounding social and political changes occurring in Saudi Arabia, at least one analyst predicts this could mean oil could reach $80 per barrel next year. [1]
Other factors potentially affecting oil prices include how the political situations in places like Libya, Nigeria, Venezuela, and Iraqi Kurdistan stabilize or deteriorate – as well as how U.S. producers react to price increases.
"If producers in the U.S. increase their rig count over the next few months due to higher prices then I expect another price collapse by the end of 2018," an executive with one of the Permian Basin's largest producers is quoted by Reuters as saying. "I hope that all U.S. shale companies will maintain their current rig counts and use all excess cash flow to increase dividends back to their shareholders."[2]
[1] https://www.cnbc.com/2017/11/27/brent-crude-oil-may-hit-80-in-the-next-year-says-jim-oneill.html
[2] https://www.reuters.com/article/us-opec-meeting/opec-russia-agree-oil-cut-extension-to-end-of-2018-idUSKBN1DU0WW?il=0